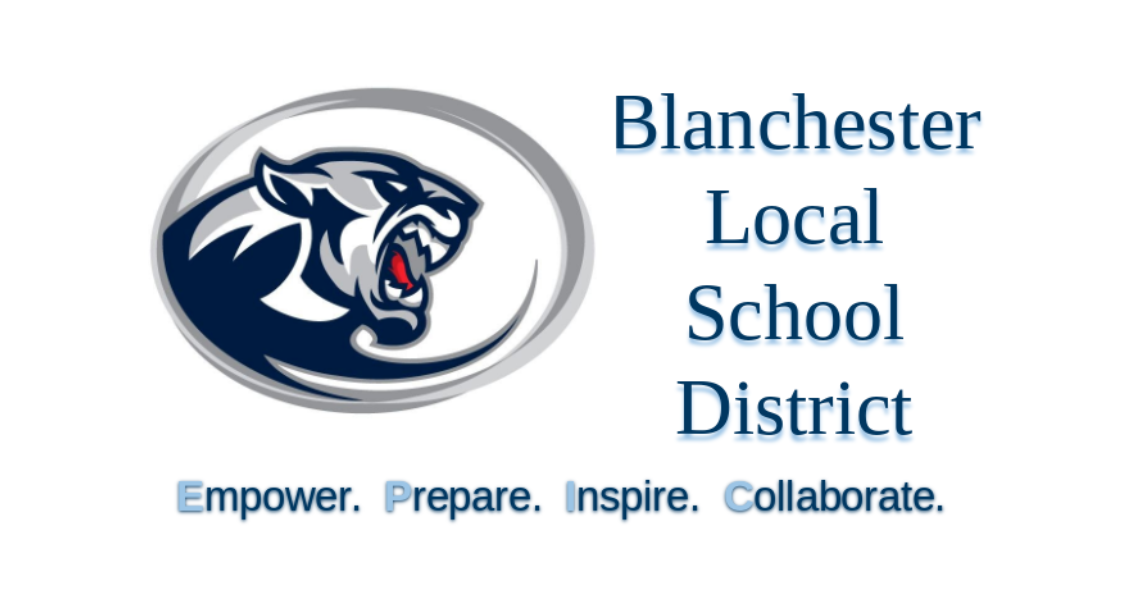 News & Announcements
Blanchester Local Schools Closed on Monday 9/19
Blanchester Local Schools will be closed Monday, September 19th in order for staff, students, and community to attend the services for Linda Larrick.
Blanchester School Opening information
Free/Reduced Lunch Application 2022-2023
If you have a new student to Blanchester Local School District or a new child in your household, please complete the free/reduced forms if you feel you may qu...
Final Forms Information for Families
Board of Education Special Meeting July 21, 2022
Board of Education Special Meeting July 14, 2022
The Blanchester Board of Education will hold a special board meeting on Tuesday July 19th at 6:00 p.m.in the Blanchester Middle School Cafeteria regarding the Levy and personnel matters.