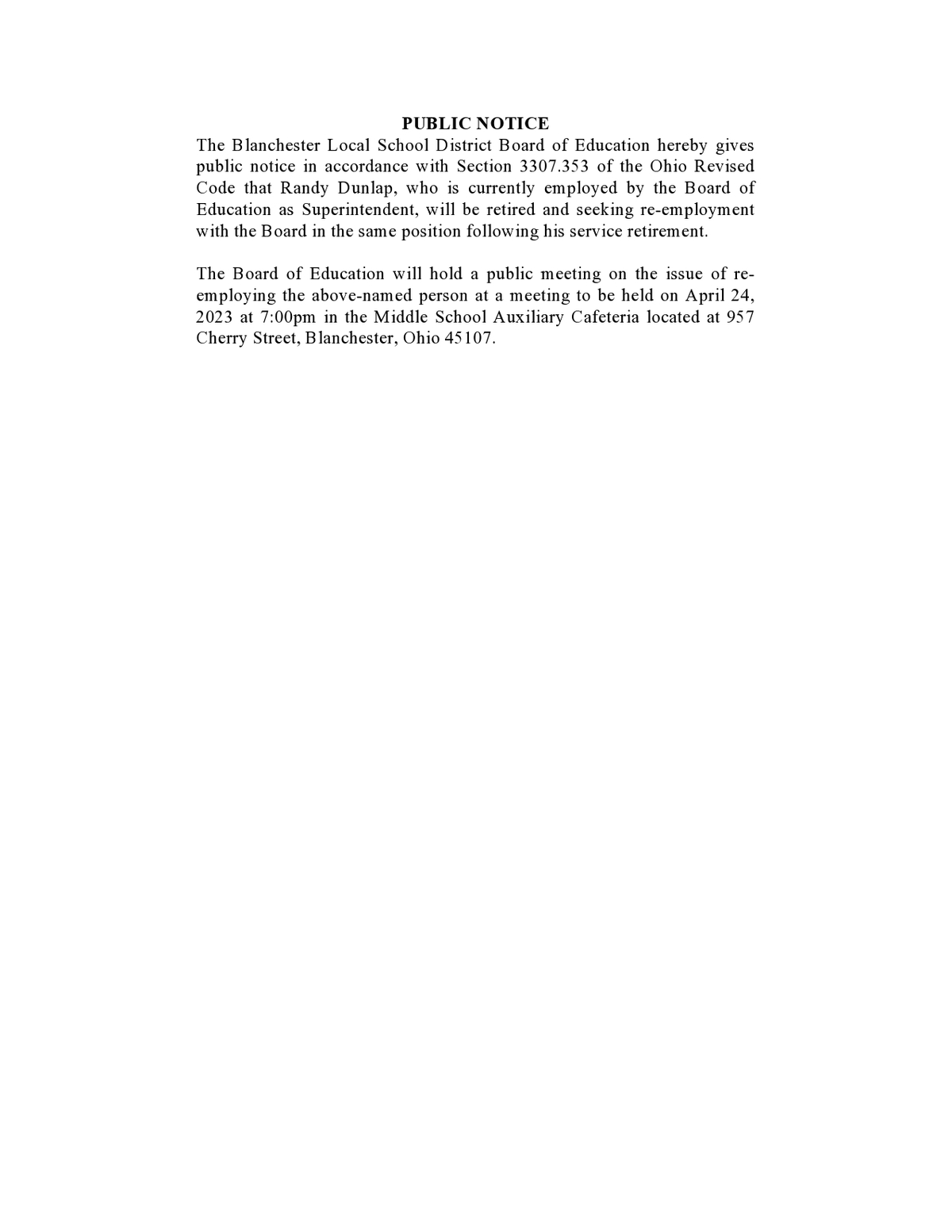 Retire Rehire Public Notice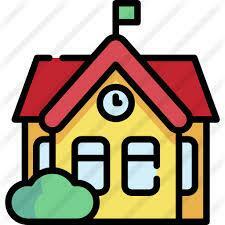 First step for 2023 - 2024 Kindergarten Registration
Hello Parents and Guardians,
Please click the below link to start the process of getting your student registered for
Kindergarten for the 2023-2024 school year at Putman Elementary.
In order to be...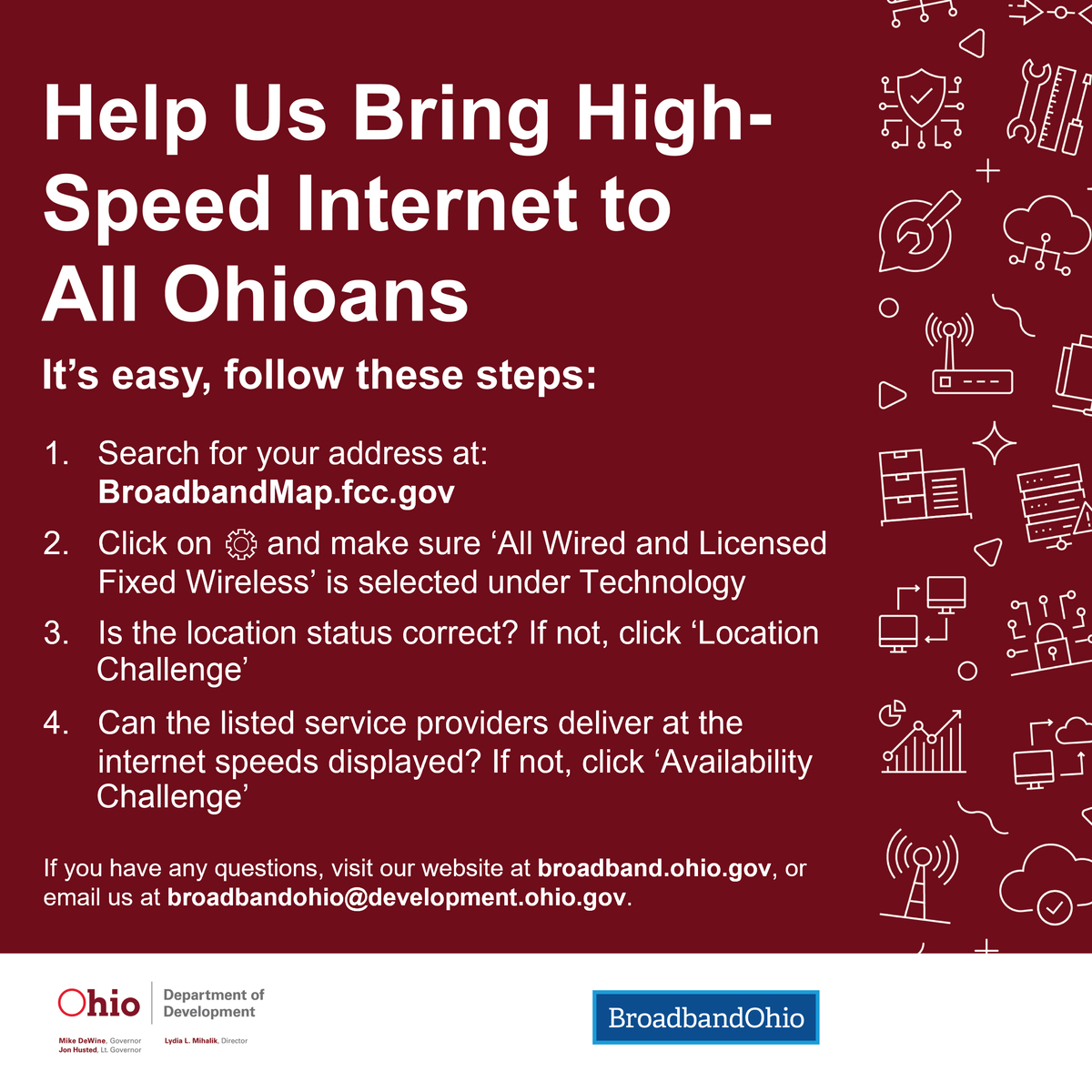 Help bring high-speed internet to all Ohioans
Good morning!
The State of Ohio is working to make sure every Ohioan has access to high-speed internet and needs your help!
We want to improve newly released federal maps showing internet availabili...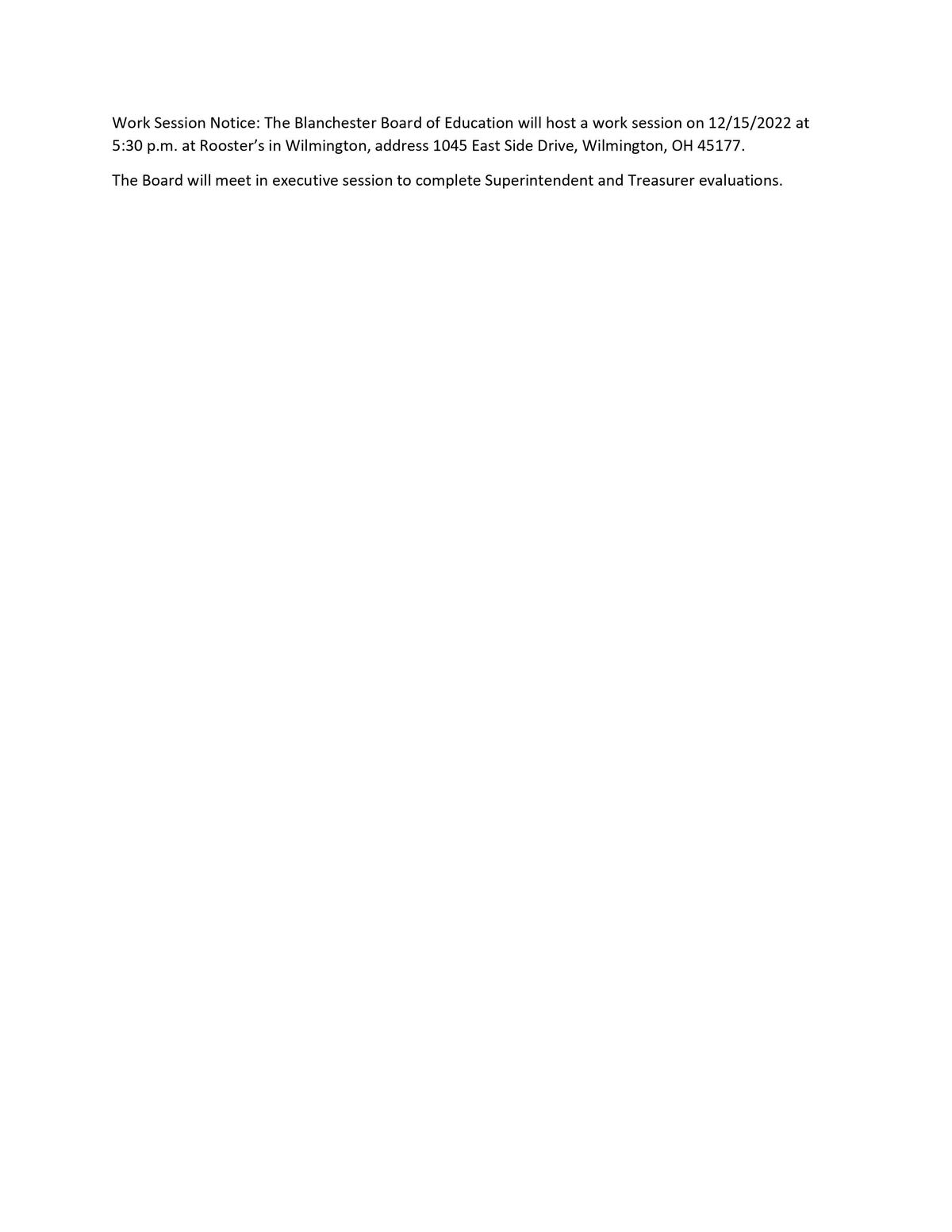 Board of Education Work Session
Free/Reduced Lunch Application 2022-2023
If you have a new student to Blanchester Local School District or a new child in your household, please complete the free/reduced forms if you feel you may qu...
Final Forms Information for Families